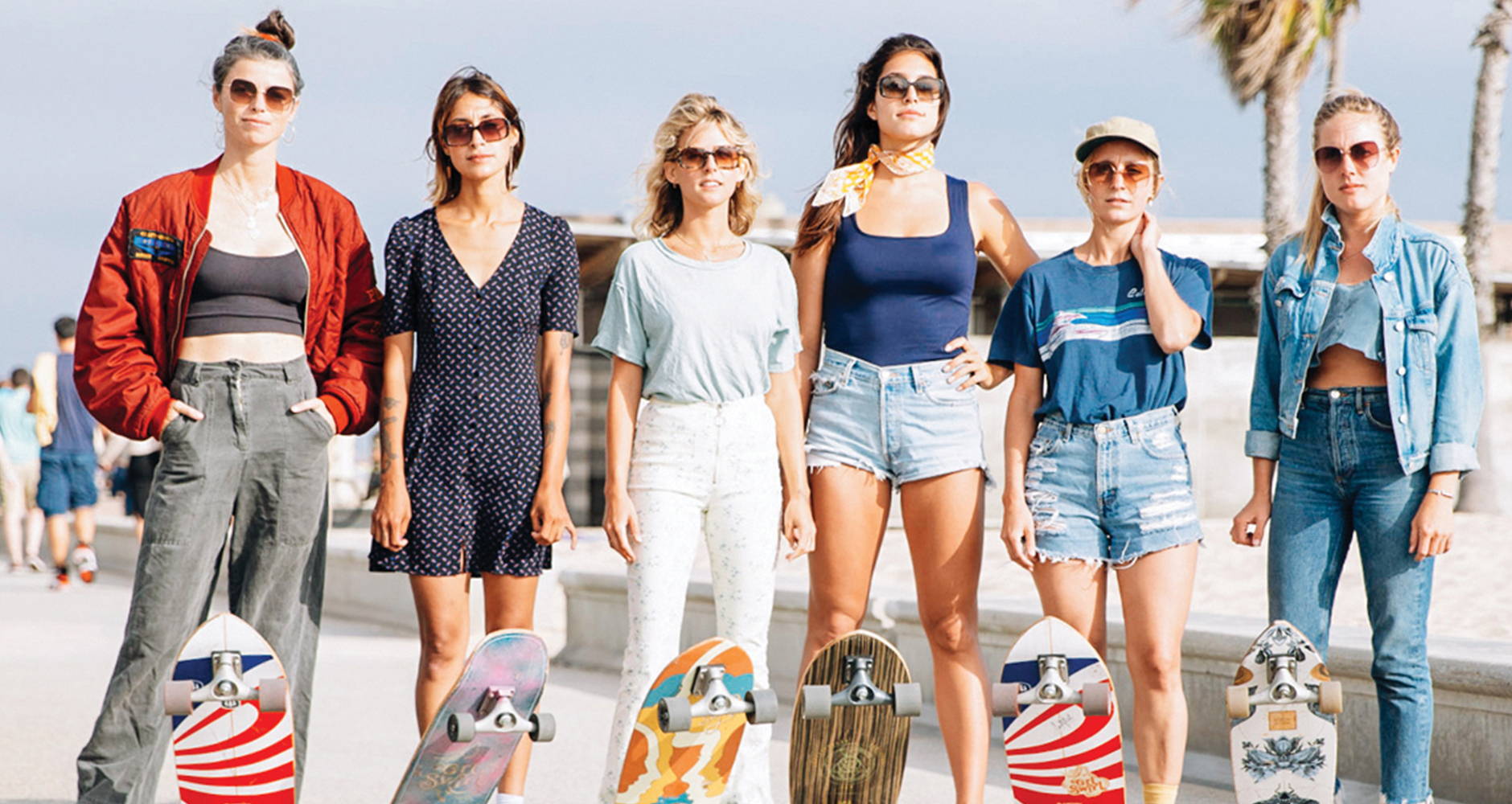 Through community events, philanthropic efforts and bi-weekly group skate's the GRLSWIRL team are empowering others to get off the couch, get more involved, explore their own backyards and most importantly, inspiring women to conquer their fears whatever they may be and unite as a skate sisterhood.In their own words some of the co-founds of the sisterhood explain what this community means to them.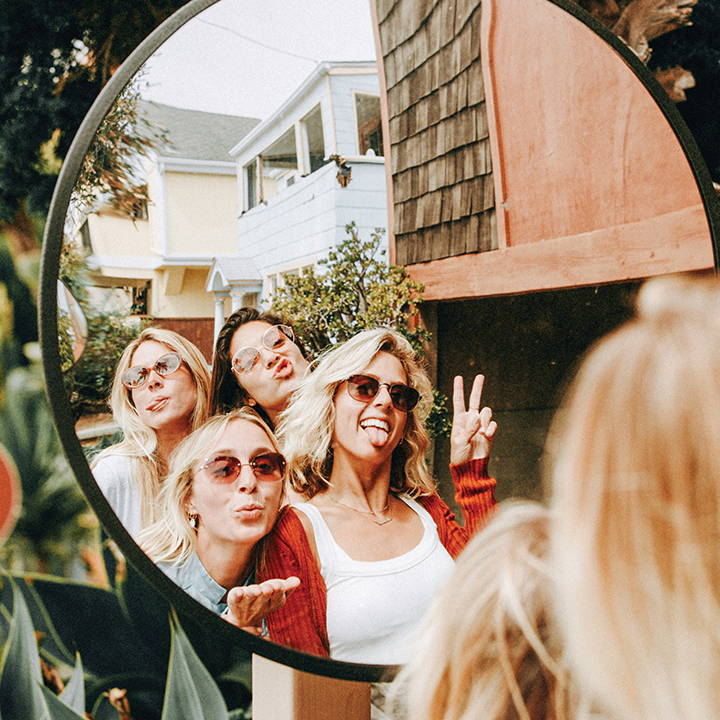 What is the main mission of GRLSWIRL?
The main mission of GRLSWIRL is to elaborate on what it means to be a woman on a skateboard. We are able to do this by respecting those who have paved the way while continuing to cultivate and grow a truly authentic grassroots community in current day. We stand for inclusion and we root for the underdog.
Our community has become a sisterhood and a safe space for women of all ages to show up for themselves and for others all while facing their fears and getting on a skateboard. We hope that our mission helps women feel more powerful in their bodies and minds. And that for future generations seeing a woman on a skateboard will be a societal norm.
- Lindsey Kaye
Our mission is to consistently empower women through skateboarding, by creating a skate sisterhood that is relatable, accessible and inclusive!
We're working to expand the sport further than ever, by making female skateboarders a norm, not an exception, and creating an authentic and grassroots community that lets women feel safe and welcomed when it comes to skateboarding. We hope that by getting women on boards and helping them face that fear, that it will help give them the confidence to face future challenges in their lives.
– Julia Guedes Ama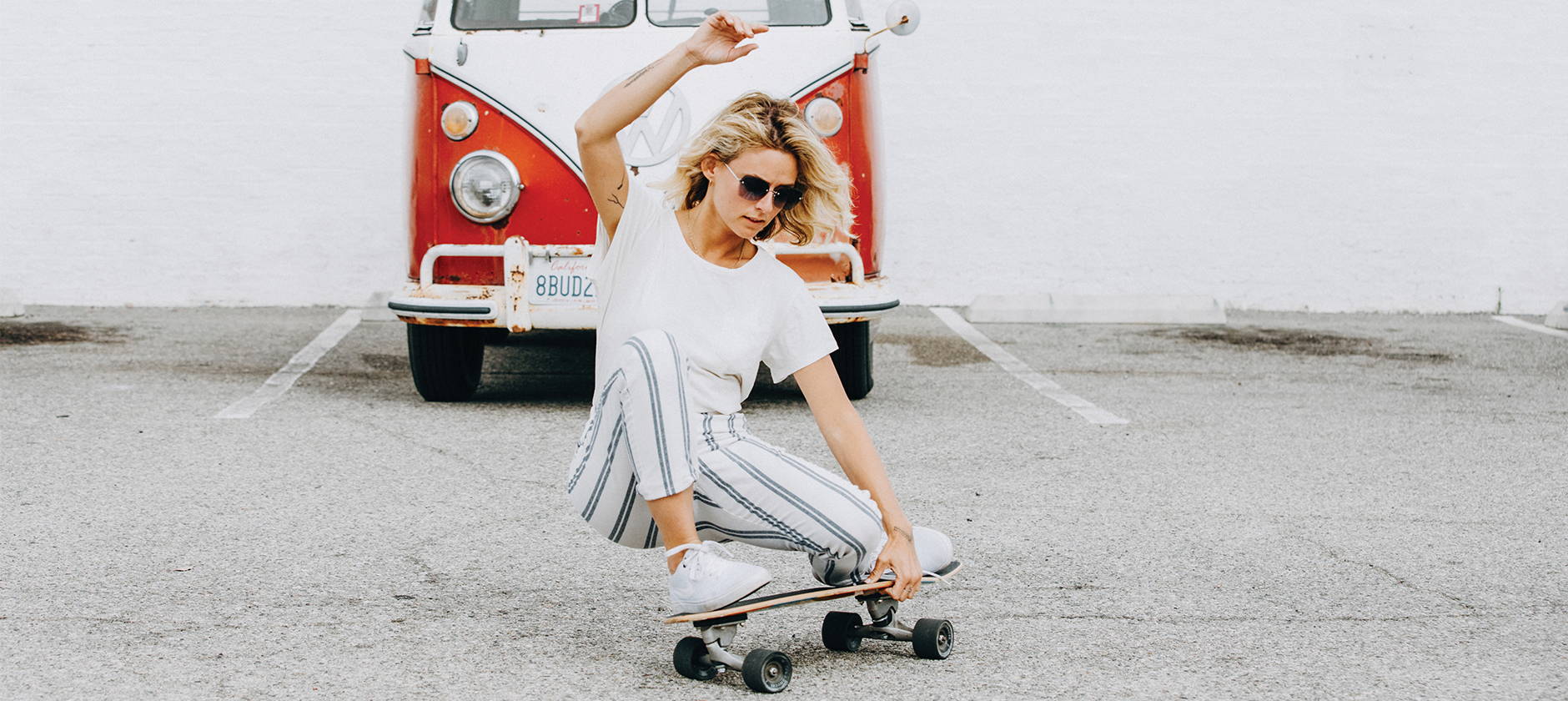 What is your favourite thing about the skate community and how do you encourage others to join?
I met the other co-founders of GRLSWIRL my 6th day here in California... I had just previously run from an unsafe situation and this community was truly my life saver and chance at a solid foundation.
A community, a sisterhood, friends, family, support, love and adventure. I encourage others just by being inviting and kind. There isn't enough of that out in the world and you'd be surprised the community you can foster just by being kind and joining forces with others.
– Myriah Rose Marquez

My favourite thing is seeing so many women coming together to support each other. I didn't have that growing up. Girls were mean to me and I felt very left out. Having GRLSWIRL is such an incredible community for girls and women of all ages to come together and trust that no one is getting judged. Women are such powerful forces when we step into ourselves and come together. We should always be each other's biggest supports.
– Monroe Alvarez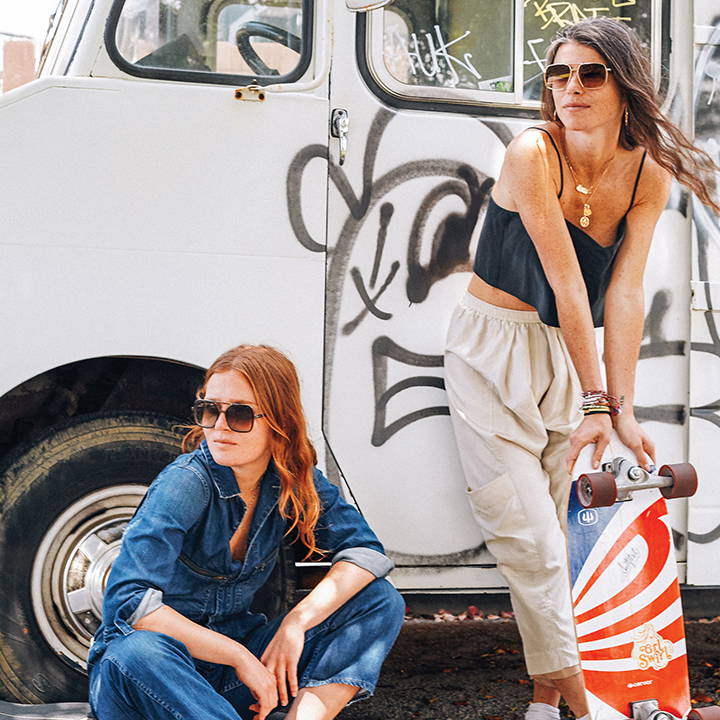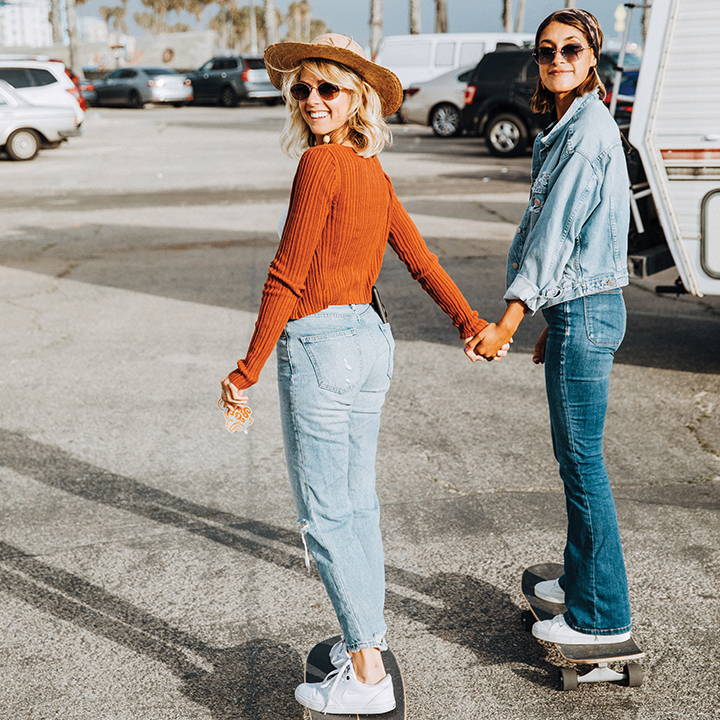 Where is your favourite place to hit the'Esc' key?
My home in Brazil. It's the first place I think of going to when I want to reset. – Julia Guedes Ama
My favourite place to hit the 'Esc' key is getting in the car and driving out of LA. It's essential to my nature to spend time in nature. And there is nothing like a long car drive to unwind and shed layers before arriving in greener surroundings. - Lindsey Kaye
What is your new fav frame from SundaySomewhere?;)
Oh man the Harpers are my favourite. I have them in every colour I'm pretty sure? Every day necessity, and I get to switch it up with the colours depending on my mood! – Monroe Alvarez
I love the Laura! So cute and goes with every outfit.
– Julia Guedes Ama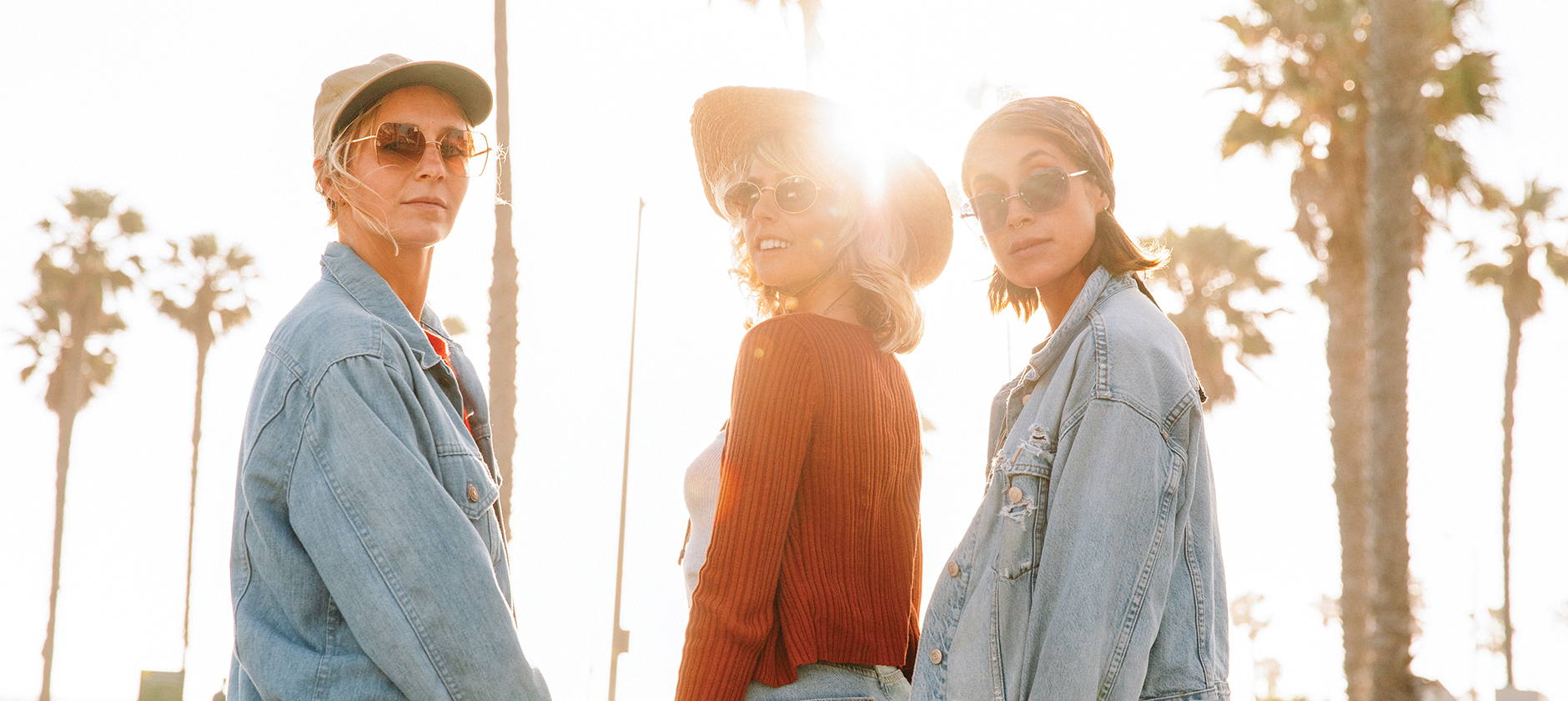 Explore more of the GRLSWIRL world and read more about their efforts via grlswirl.com/mission
Find the girls on Instagram here